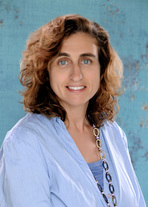 Jacqui Lipton (LL.B., M.F.A., Ph.D.) writes academic texts about legal issues in the digital age, as well as fiction under the pen-name K.C. Maguire. She has taught at leading law schools in the United States, the United Kingdom, and Australia with a focus on copyright, trademark, business and contract law.
As a reader, she has a particular interest in science fiction and fantasy, and also enjoys reading books for younger audiences.
She is the director of Authography LL.C., a company dedicated to helping authors and scholars meet their writing goals.
Information on her academic and fiction editing and consulting services can be found
here
.
Here's some information on her own books ...
---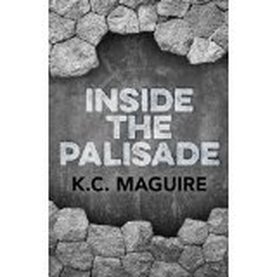 INSIDE THE PALISADE WINNER OF THE 2016 PURPLE DRAGONFLY AWARD FOR SCI-FI/FANTASY.
Omega has grown up surrounded by women – literally. Inside the palisade, women fall in love, marry and raise daughters, relying on an artificial insemination process known as the Procedure. But something goes horribly wrong. One day, Omega comes face to face with a mythical monster – a man – within the society's walls. Men had been eradicated long ago to protect women from the threat of violence. But this boy is not what Omega has been led to believe. And he needs her help. She soon finds herself embroiled in a manhunt headed by a vigilante Protector, Commander Theta. When she falls into Theta's clutches, Omega realizes that there's more to the banishment of men, and to her own past, than she's ever known. Ultimately, she is forced to make a choice between betraying the lost boy and betraying her society, a decision complicated by the realization that she has more in common with him than she cares to admit, and the fact that she is developing feelings for him. Available at
Amazon.com
,
Lodestone Books
, and
Foyles
.
REVIEWS & ENDORSEMENTS
"A tense thriller about a future where the choices humanity is making now have ravaged the world as we know it. The Palisade and the rigid society that survives within are an adaptation to the new environmental circumstances, but its people are running out of time. One girl challenges her society to either change... or die out!"
~ A.M. Dellamonica, author of the Indigo Springs series and the Child of a Hidden Sea trilogy
"In a dystopian world where men are the enemy, Omega (Meg) and Ghent meet, finding in each other love as well as the truth of their existence. Inside the Palisade is Brave New World meets Revenge of The Handmaid's Tale, with satisfying relationships, thoughtful and detailed world-building, and an exciting plot. A great read.
" ~ Jessica Barksdale Inclán, author of How to Bake a Man and Her Daughter's Eyes
"I couldn't stop reading it."
~ Deborah Halverson, author of Honk if You Hate Me
"K C Maguire's debut novel crackles with the tension of young lovers on the run from a society that will kill them if it catches them. Forbidden love carries lethal consequences in this strange, walled world, and the characters must learn to trust each other to survive. A smart and exciting read.
" ~ Robert Eversz, author of Shooting Elvis
---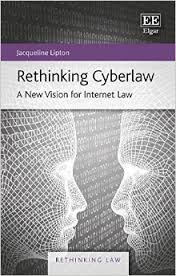 RETHINKING CYBERLAW

From the publisher's website:

The rapid increase in Internet usage over the past several decades has led to the development of new and essential areas of legislation and legal study. Jacqueline Lipton takes on the thorny question of how to define the field that has come to be known variously as cyberlaw, cyberspace law or internet law. Unlike much of the existing literature, this book tackles the question with the benefit of hindsight and draws on several decades of legal developments in the United States and abroad that help illustrate the scope of the field.

The author argues that cyberlaw might best be considered a law of the 'online intermediary,' and that by focusing on the regulation of online conduct by search engines, online retail outlets, Internet service providers and online social networks, a more cohesive and comprehensive concept of cyberlaw may be developed. Topics covered include current comparative and global strategies, suggestions for future approaches to cyberspace regulation, and the creation of a cohesive and comprehensive framework for the cyberlaw field.

Providing an excellent summation of current, past and future cyberlaw, this volume will be extremely valuable to students, scholars, policy makers and legal practitioners with an interest in digital information and technology.

REVIEWS AND ENDORSEMENTS

"Lipton does a good job of explaining both the technological aspects of the law and the legal aspects of technology. The book is written in an engaging style, and is a good introduction on the subject."
– Sarah Sutherland, Canadian Law Library Review

"This book provides a detailed and methodical overview of the contemporary contours of cyberspace law. It does a wonderful job explaining the evolution of online copyright law and trademark law issues, and also of predicting future developments. It also provides a clear and handy account of online privacy law, and the speech torts, especially defamation. This updated treatment of essential cyberspace law topics makes an exceptionally useful contribution to the field."
– Ann Bartow, Professor of Law and Director, Franklin Pierce Center for Intellectual Property, University of New Hampshire School of Law, U.S.

"As one of the long-time leading scholars in the field, Professor Lipton has written a timely reconceptualization of cyberlaw as few others could do. In this comprehensive overview, Professor Lipton presents the nuances of the subject in an accessible manner that will be of interest not only to legal scholars or practitioners specializing in cyberlaw, but to anyone who has reflected on the unique nature of cyberspace and its regulation."
– Marshall A. Leaffer, Distinguished Scholar in Intellectual Property Law and University Fellow, Indiana University Maurer School of Law, U.S.
​
---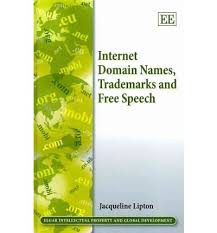 INTERNET DOMAIN NAMES, TRADEMARKS AND FREE SPEECH

From the publisher's website:

As the first form of truly rivalrous digital property, Internet domain names raise many challenges for law and policy makers. Analyzing the ways in which past disputes have been decided by courts and arbitrators, Jacqueline Lipton offers a comprehensive, global examination of the legal, regulatory and policy issues that will shape the future of Internet domain name governance.

This comprehensive examination of domain name disputes involving personal names and political and cultural issues sheds light on the need to balance trademark policy, free speech and other pressing interests such as privacy and personality rights. The author stresses that because domain names can only be registered to one person at a time, they create problems of scarcity not raised by other forms of digital assets. Also discussed are the kinds of conflicts over domain names that are not effectively addressed by existing regulations, as well as possible regulatory reforms.

Internet Domain Names, Trademarks and Free Speech brings pivotal new insights to bear in intellectual property and free speech discourse. As such, policymakers, scholars and students of intellectual property, cyber law, computer law, constitutional law, and e-commerce law will find it a valuable resource.​

REVIEWS AND ENDORSEMENTS

"The growth of the global information economy has opened up a series of conflicts between civil society advocates on the one hand, and commercial interests seeking to expand intellectual property rights on the other. Jacqui Lipton has provided a wide-ranging and thoughtful analysis of the clash between commercial values and broader social values unfolding within the administration of the Internet domain name system. Lipton's analysis is both rigorous and balanced, evaluating the development of the ICANN dispute resolution system and its impact on national laws, as well as considering possible future directions in the regulation of domain name rights and different dignitary interests."
– Jane K. Winn, Charles I. Stone Professor, University of Washington School of Law, US

​

---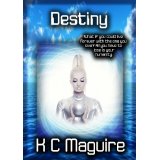 In earth's future, humans are becoming more like robots and robots are becoming more human. As Joe Baker's friends and family undergo the Transition - a procedure enabling humans to upload their personalities into robotic replicas - Joe discovers that his android companion, Destiny, is developing sentience. And falling in love with him. Joe's conflicted feelings about becoming a machine and his growing fondness for Destiny confuse him about his own future. His best friend, Cutler, is pressuring him to
Transition before it's too late. Does Cutler know more than he's saying? If Joe Transitions, he can be with Destiny forever, but at what cost? As he pursues his options, Joe learns some startling truths about the Transition and the
nature of humanity ... and love.
Available at Amazon.com
---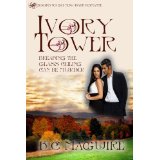 Breaking the glass ceiling can be murder …
Her career up against a brick wall, Professor Evie King takes solace in a budding romance with new faculty member, Pete Charlesworth.
Sexy, single and mysterious, Pete is irresistible.
As Evie falls deeper under Pete's spell, her best friend questions his intentions. He says he only wants to make her happy, but is he hiding something? And will Evie be able to keep her mouth shut and play along?
Available at Amazon.com
---